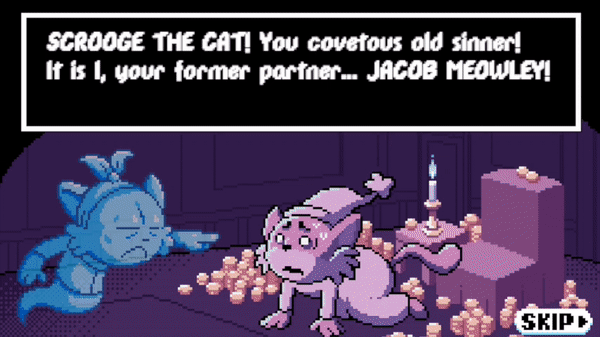 The final version of my holiday-themed, philanthropy-based platformer, Scrooge the Cat, is now playable!
This introduces a whole host of new features that didn't make the cut for the jam build, including -
Four new levels!
Story Mode (with animated cutscenes!)
A new boss fight!
Random Act of Kindness mode (e.g. randomized enemy placement)!
A slew of gameplay, graphical and audio tweaks
If you tried the game before, you should definitely check it out again - and if you haven't, now's the perfect time. Cheers!